RESPONSIVE USA
We provide SPC, LVT and Resilient Sheet Vinyl flooring across the United States. Our US team, stock, distribution and design center is based in Simpsonville, South Carolina. Our US team manages all facets of US operations including logistics, sales, technical services and after-sales service. Our primary objective is to service US distribution either through container-direct programs or via our stock in Simpsonville, SC. Our US located distribution and design center is based in Simpsonville, South Carolina. We manage logistics in-house and provide last mile service to the customer door setting up efficiencies for both lead time and cost.
HOW WE WORK
Our success in delivering high-quality flooring solutions to our customers without a hitch is a result of a hybrid operations model.

READY RANGES
We stock and sell from our distribution center located in Simpsonville, South Carolina.

CUSTOMIZED ORDERS
We dropship containers directly from India to the customer's warehouse.
EXPLORE OUR SPC PROGRAM
SOURCE THE FINEST QUALITY IN SPC AND LVT FLOORING DIRECTLY FROM SOUTH CAROLINA, USA

Logistics
Reliable domestic shipping
We provide fast, hassle-free domestic shipping with every order.
MOLDINGS
Complete your project on time
We stock paired t-molds, end caps, quarter rounds, reducers and stair nosing in Greenville.

SAMPLES
Ready When You Need It
We will overnight samples to your door so you never miss out on making a sale!

TIME
Always on Time
Our efficient and streamlined supply chain prevents any delays from occurring when fulfilling your order.
To provide our customers with the best experience possible, our full-fledged distribution and design center is stocked with our ready ranges and accessories to accommodate immediate sales support for customers with rushed orders.
OUR USA TEAM
At Responsive, we value our people.
We have created an inclusive, open, and supportive community where creativity and innovation thrive. Our technically sound and well-experienced flooring experts ensure the highest manufacturing standards and excellent quality control. Our sales associates provide an unrivaled level of customer care so that you get the right solutions that make your customers happy.
In an environment like Responsive, you get the unique opportunity to grow as a team, develop great friendships and advance your career to new heights.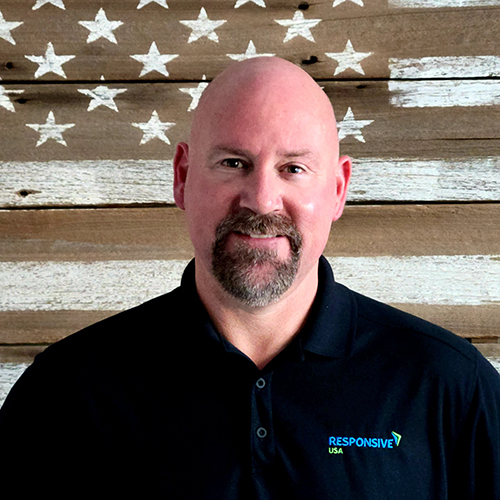 DOUG VAN NEST
COO. Head of US Operations. 26 years experience in US flooring manufacturing. Industry expert.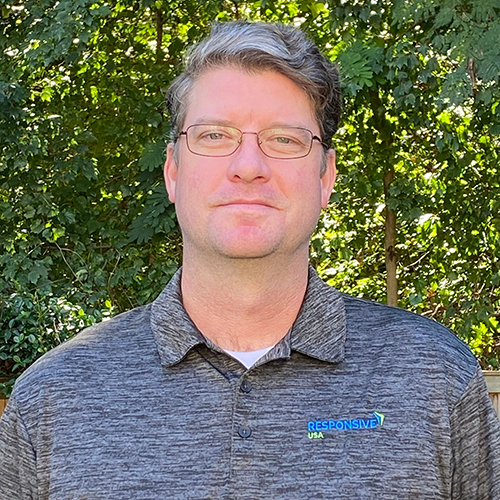 RYAN TRAYNHAM
VP Sales. 16 years experience in US flooring distributor relationships. Industry expert.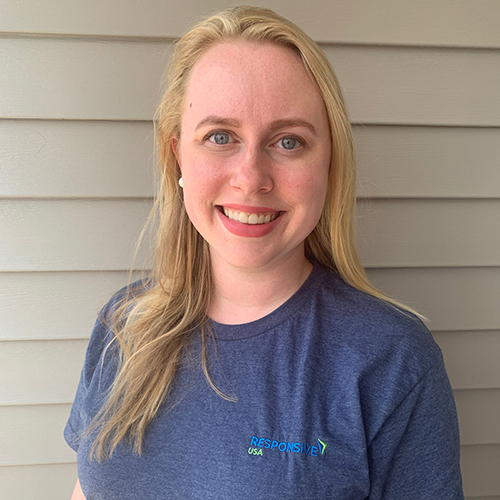 KAYLA CRUISE
Customer Service Manager. 15 years experience in retail, specialty stores and nationwide chains. Functional expert.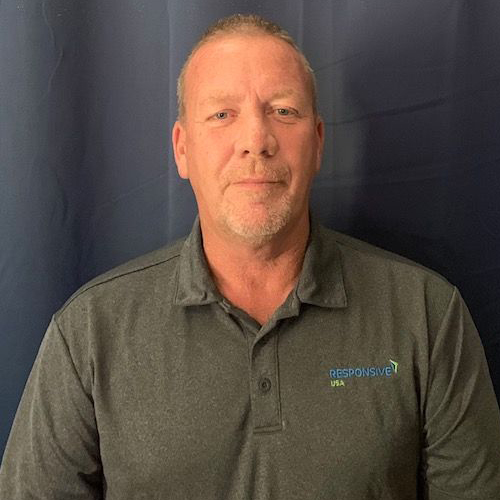 TERRY JOHNSON
Logistics Manager. 18 years experience in shipping, logistics, and receiving. Functional expert.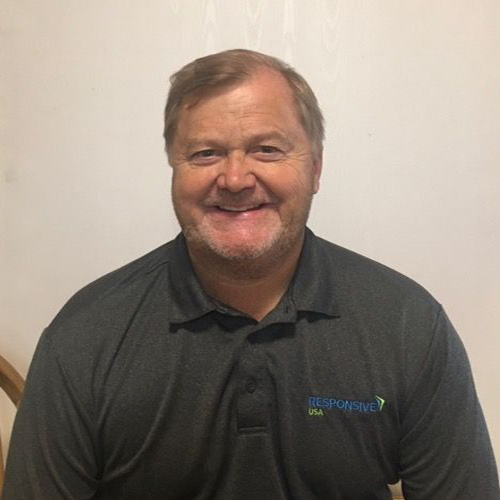 ALTON ASBILL
Warehouse Coordinator. 30 years experience in handling cargo, logistics and managing distribution centers. Functional expert.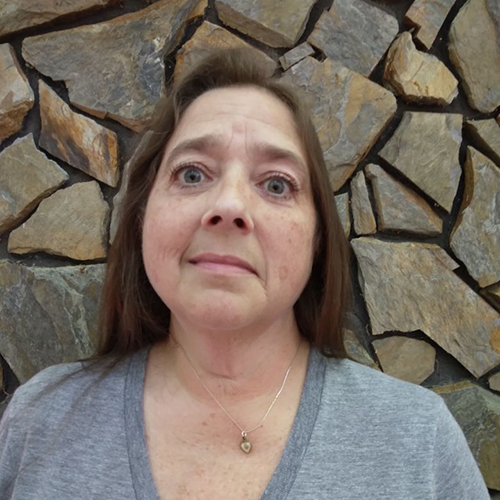 SAMANTHA BOYCE
Customer Service Manager. 20 years experience in flooring pre-sales and after-sales customer service. Industry expert.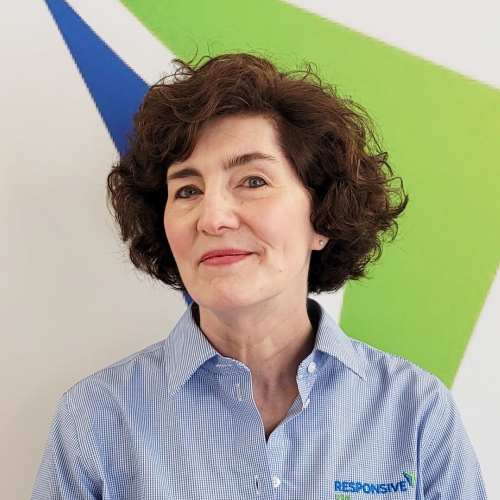 NANCY BOYD
Dedicated professional with 30+ years experience in accounting, cash management, financial reporting and internal audit. Accounts expert.
OUR PLAN
FOR US MANUFACTURING

OUR GOAL
Our goal is to manufacture our floors right here in the USA. We are in the process of developing a state-of-the-art facility strategically located in South Carolina, to be completed in 2024. it will have an annual capacity of 100-150 million SFT with the capability to expand in the future.

OUR VALUE ADD
Our commitment to developing superior flooring solutions and providing our partners with better value has pushed us to find innovative and sustainable ways to grow. By manufacturing and distributing in the U.S. we can efficiently fulfill large orders with a much shorter lead time.
With our entire supply chain located in the US, our goal of reducing carbon emissions from overseas shipping as well as the unpredictability involved in the transit of products will be drastically reduced.

AN A TEAM
We bring to our U.S. facility the same unrivaled expertise and invaluable manufacturing experience. Our American team of experts will be the driving force behind our US facility and our touchpoint to all our US clients.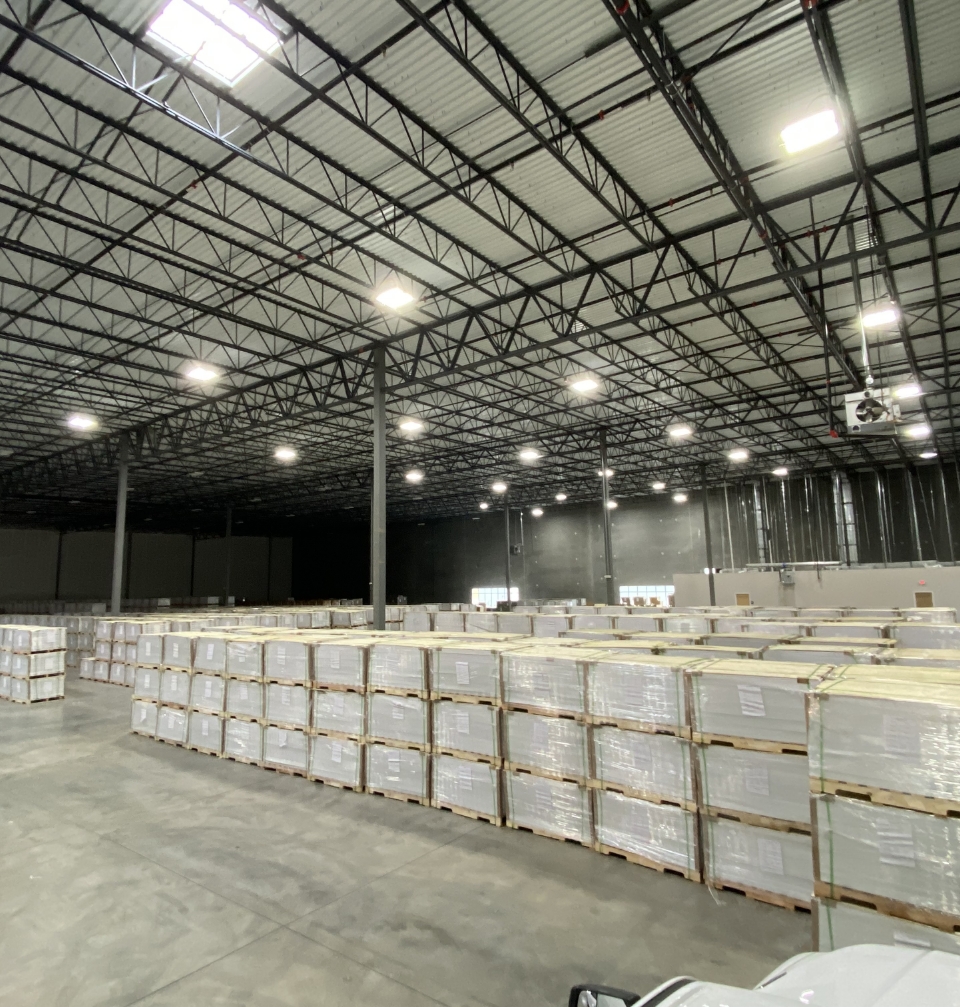 RESPONSIVE INDIA
Responsive Industries is the #1 Indian manufacturer of SPC, LVT, Sheet Vinyl Flooring. Our manufacturing facility is in a 100-acre park with products, technology and scale that satisfy global demand for our innovative flooring solutions. We have been in business for over 30 years and are publicly listed with a market capitalization exceeding US$250 million.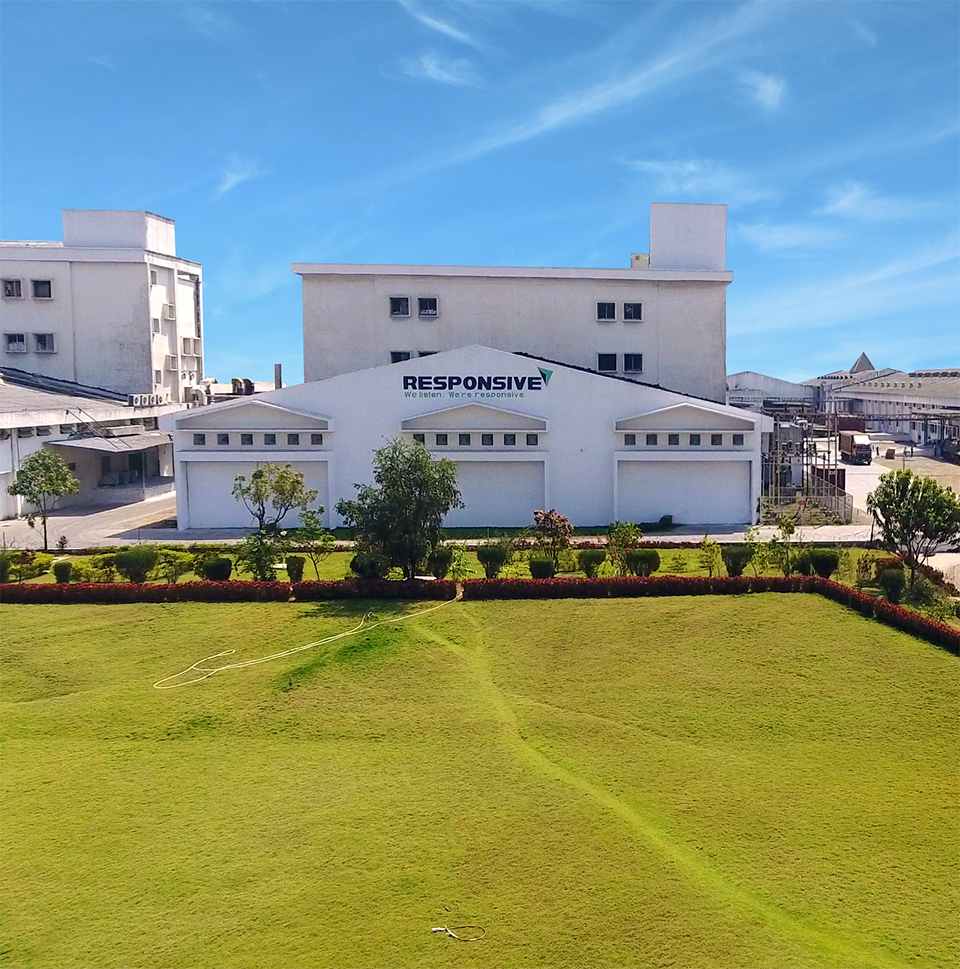 OUR PRESENT
Decades of experience and
technical expertise
Established in 1990, Responsive Industries is globally recognized for its manufacturing prowess and complete quality assurance. Our distributors and partners trust us because of our stellar track record in developing and producing industry-leading products. They also recognize and appreciate our strong supply chain and reliable manufacturing standards.
Our continued success is a result of 3 main factors:
SCALE OF
MANUFACTURING

DIVERSE VINYL FLOORING
PRODUCT PROFILE

BACKWARD INTEGRATED
SUPPLY CHAIN
Our passion drives us to discover better and more sustainable flooring solutions for the future. We are constantly improving ourselves and upgrading our skills to produce better floors.
SUPPORT FOR RESPONSIVE USA
We provide dedicated support and personalized
solutions to the US market
We are committed to providing our valued US customers the latest aesthetics, design trends and performance parameters to meet the growing demand for SPC and LVT flooring. We deliver a high standard of flooring in line with all US certifications and regulations. We have capability to produce in-house print films, moldings and sample collaterals. We also have dedicated manufacturing capacities, efficient logistics, and a well stocked distribution center in Greenville, SC.
We also provide drop-ship container direct programs to distributors who wish to import directly to their DC's. We handle last mile logistics removing the entire hassle of supply chain, logistics and imports. It's a winning combination of manufacturing in India with service in the US. We are here to deliver an exceptional level of dedicated support to our American partners.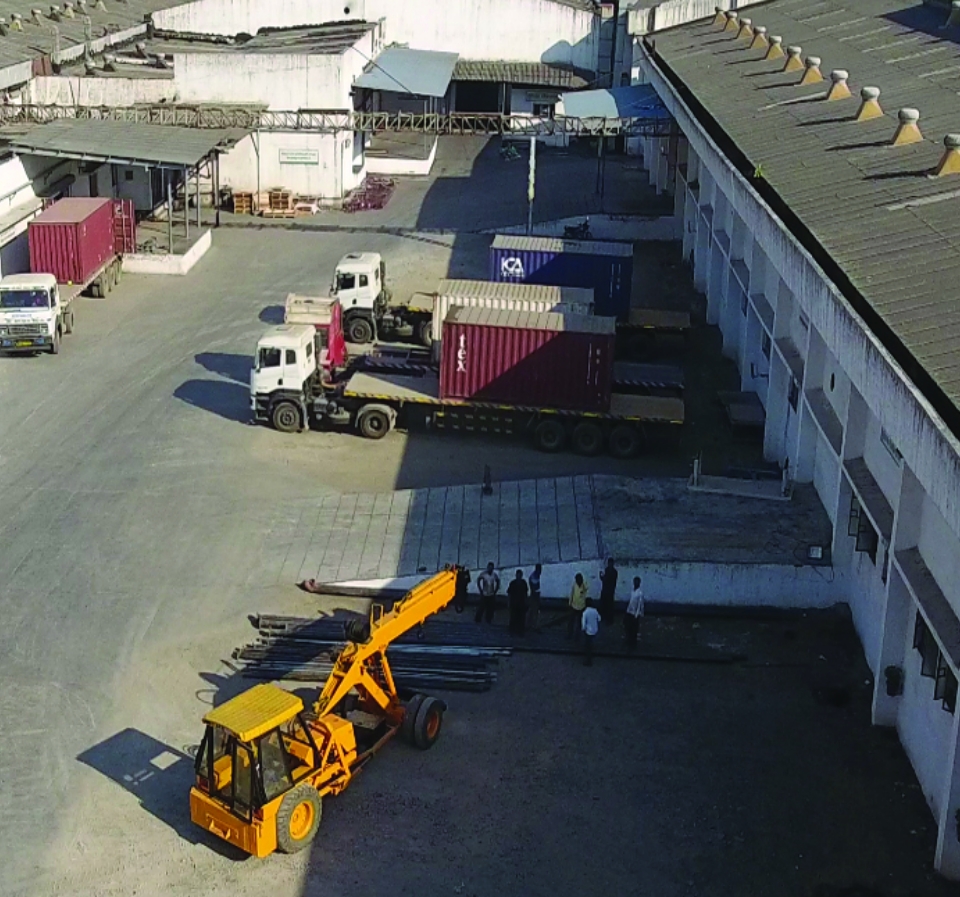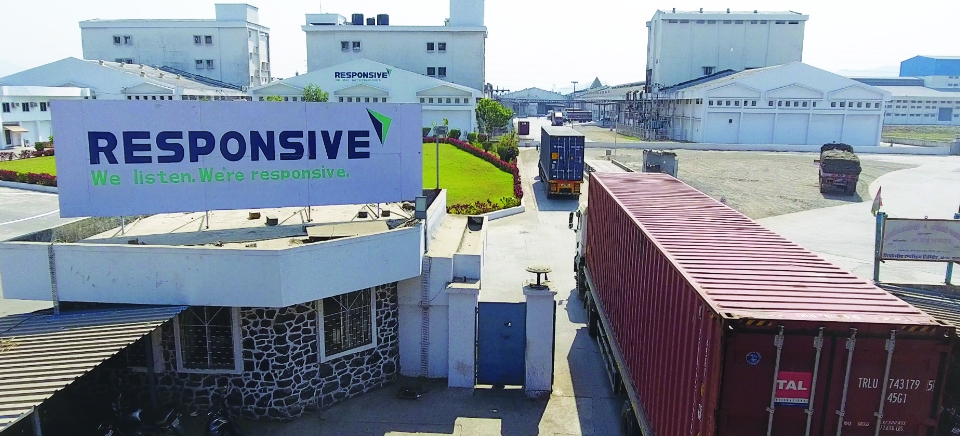 OUR LEGACY
We Listen, we are Responsive
We build a strong foundation on trust and mutual understanding with every partner we work with. We listen to your needs and work hard to respond with the right solutions that will add value to your customers.
Learn more about the Responsive Industries facility in India.
RESPONSIVE INDUSTRIES INDIA